Singular channels of digital marketing and communications are no longer effective. The changing digital media landscape combined with more sophisticated consumer behaviors means brands are competing for time and attention with other companies, as well as their customers.
Speaker: Illka Gobius, Managing Director of PINPOINT PR Pte. Ltd.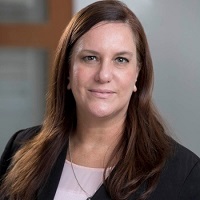 Illka is a public relations and marketing communications practitioner who has worked in both agency and multinational corporations. She is passionate about and deeply knowledgeable of branding, stakeholder communications, digital communications, internal and external communications as well as media relations. A strategist who has been exposed to a wide range of disciplines, Illka's unique ability is to quickly learn, digest and visualize complex information, translate it into layman's language and communicate that information. She has strong commercial acumen and is adept at identifying and addressing issues.
A warm, engaging and creative person, Illka is entrepreneurial, a risk taker and thrives in challenging environments. She grew up on a peninsula in a remote part of Papua New Guinea, in the apartments of Seoul, South Korea and playing in the mangroves of Western Samoa before migrating to Australia at the age of 11, where she gained her formative education. She has lived in Asia for 20 years, 18 in Singapore.
CollabX Asia
CollabX Asia is our annual flagship conference series. Experts from the field and academia will be invited to share their views on new trends and technologies that are shaking up their specialist industries, and their transnational implications. CollabX Asia will cover topics affecting a diversity of sectors such as engineering, biomedical science, hospitality, sports, communication and more.
This series of talks is open to the public, alumni and current PSB Academy students, and aims to expose them to the future of the jobs they are headed for, and focus on key skills and talents they will need to hone as they develop their careers here and in the region.