Connecting to Digital China @ Alibaba Cloud Summit Singapore (Admission is free)
brought to you by Alibaba Cloud Singapore and supported by DBS, Deloitte, SCCCI, Singtel, SGTech, and TechNode.
---
Looking to scale your business internationally? Join us at Connecting to Digital China session on 30th May as we learn how to build a great Cloud Strategy for continuous business scaling.
Growth projections in the near and mid-term are favourable for Emerging Asia. In Southeast Asia, economic expansion rates have remained robust albeit countries' trends have somewhat diverged. China's economy, despite sizeable challenges, will still see its GDP grow at a respectable rate of around 6.2 percent.
China is also advancing rapidly on a unified strategy—"Made in China 2025"—to lead the world in technology and manufacturing. Opportunities abound! With China being one of the most prominent Asian markets right now companies need to understand how to navigate into this promising market.
Learn from the industry experts on how can foreign firms minimise industry risk and navigate successfully in the China market.
KEY TAKEAWAYS
Potential challenges you might face when scaling up in China and how to resolve them
Strategies and best practices for scaling up in China
How to develop a great cloud strategy to help with your business's growth
Economic Outlook
The initiatives and support available for Singapore firms looking to expand into China
For more information, visit https://www.alibabacloud.com/china-gateway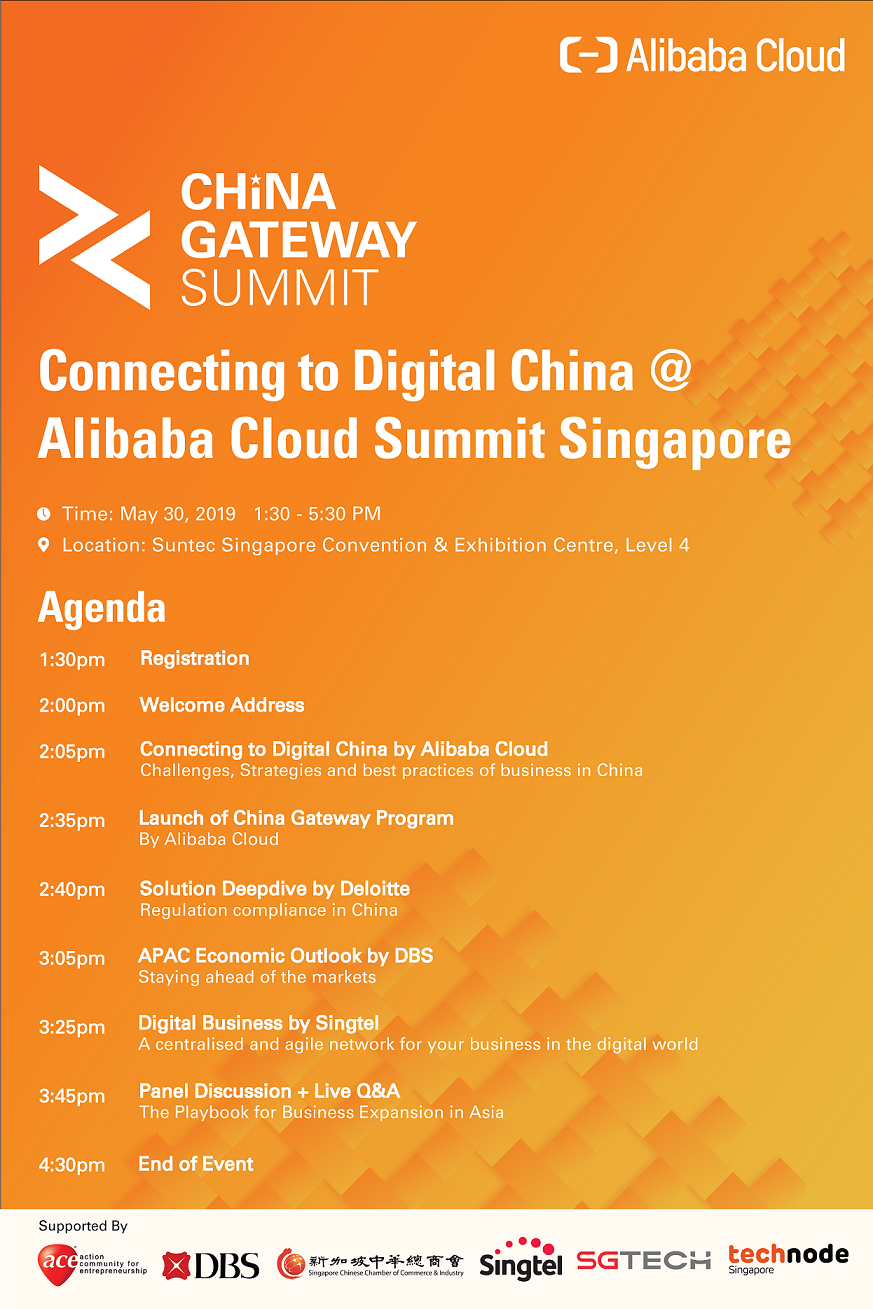 Please check back soon for more updates on the Agenda.