What is the Brown Bag @ one-north Series ?
The Brown Bag Series is a lunch and learn series by HeadHunt, which aims to inspire working professionals to learn new skills and gain competencies to level up their careers. In the 4th run of the Brown Bag Series, HeadHunt will be holding 6 Brown Bag sessions across 3 locations: Science Park (Bridge+), Alexandra Technopark as well as one-north (The Meeting Point).
In this Brown Bag @ Alexandra Technopark Series, HeadHunt will be concluding the lunch and learn event in one-north on 9th October 2019, Wednesday, where Dr Mei'en Lim will be sharing on the topic of Building Resilience in the Workplace.
Brown Bag @ one-north (9th Oct) – Information
Topic :  Building Resilience in the Workplace
Speaker :
Dr Mei'en Lim
Clinical Psychologist, PhD
Synopsis:
We spend approximately a third of our life at work. The consequence of burnout and stress can overflow into other areas of our lives such as family, friendships, and health. Resilience is the ability to adapt and respond to workplace stresses. In this seminar, we will learn to build resilience while at work through developing new habits and strategies.
Tickets :
Free Ticket
Entry to respective brown bag session
No Lunch Provided
VIP Ticket (Includes Lunch – $5 – Refundable Attendance Deposit)
Entry to the respective brown bag session
Brown Bag Lunch (Subway & Bottled Water) will be provided
The $5 deposit will be refunded back at the venue when you turn up for the brown bag session
This registration form is for the 9th Oct Brown Bag @ one-north Session –  HeadHunt.
If you are interested in our other sessions, please see the schedule below and register at the respective event's registration page.
Weekly Series
9th Oct      – HeadHunt (one-north)
For more information on the other sessions, please click on the links above or email us at [email protected]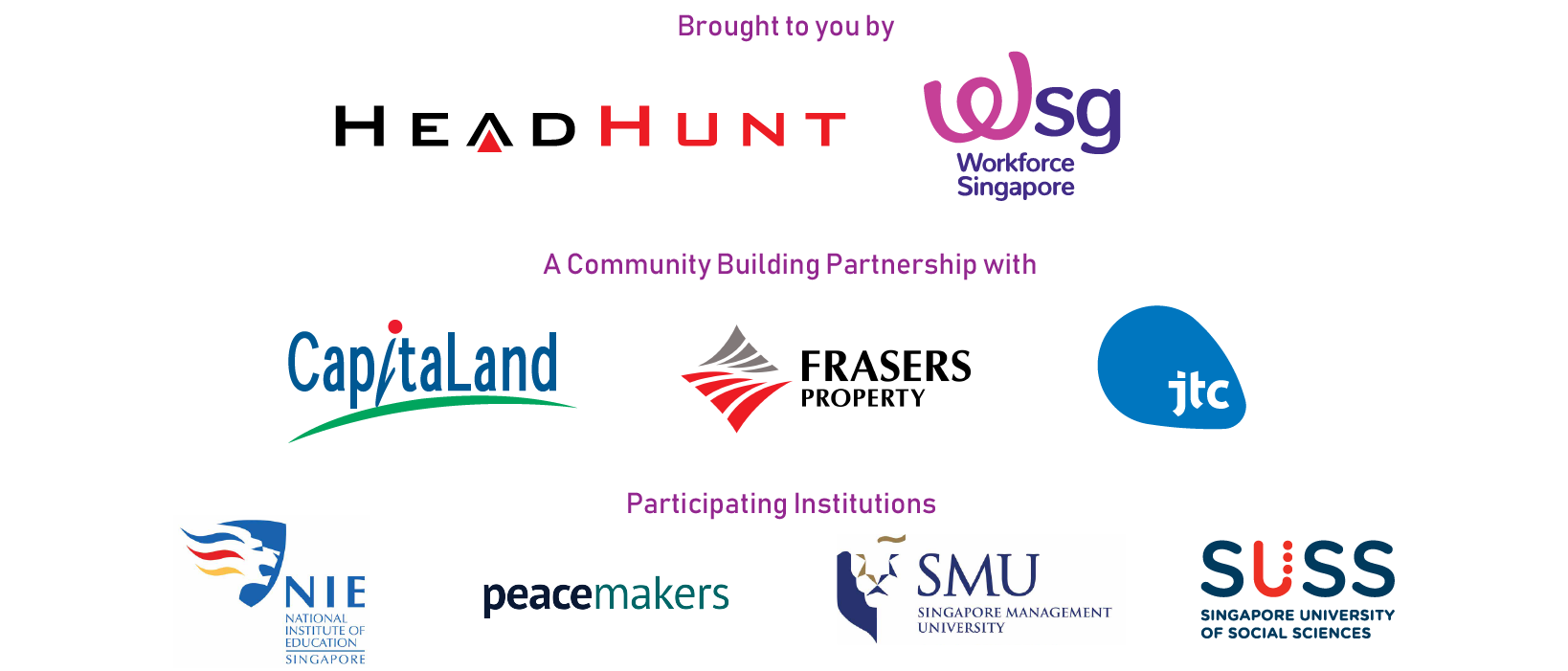 PERSONAL DATA PROTECTION ACT
By filling up this registration form, you hereby agree and consent that your personal data provided in this form may be collected, used, processed and disclosed by RJ Media Pte Ltd and exhibitors for the purposes of processing your registration, as well as for the programme delivery involved with relevant event invitations to future events and online surveys, marketing and promotional activities on print and social media, in accordance with the Personal Data Protection Act 2012 and all subsidiary legislation related thereto. Please note that photos and videos of you may be taken during the seminar/event for publicity and marketing purposes.
For Full details of our privacy policy, please visit www.postgrad.com.sg/privacy-policy/
TERMS AND CONDITION
By filling up this registration form, you hereby agree and consent to RJ Media's Terms and Conditions as stated at www.postgrad.com.sg/terms-conditions/